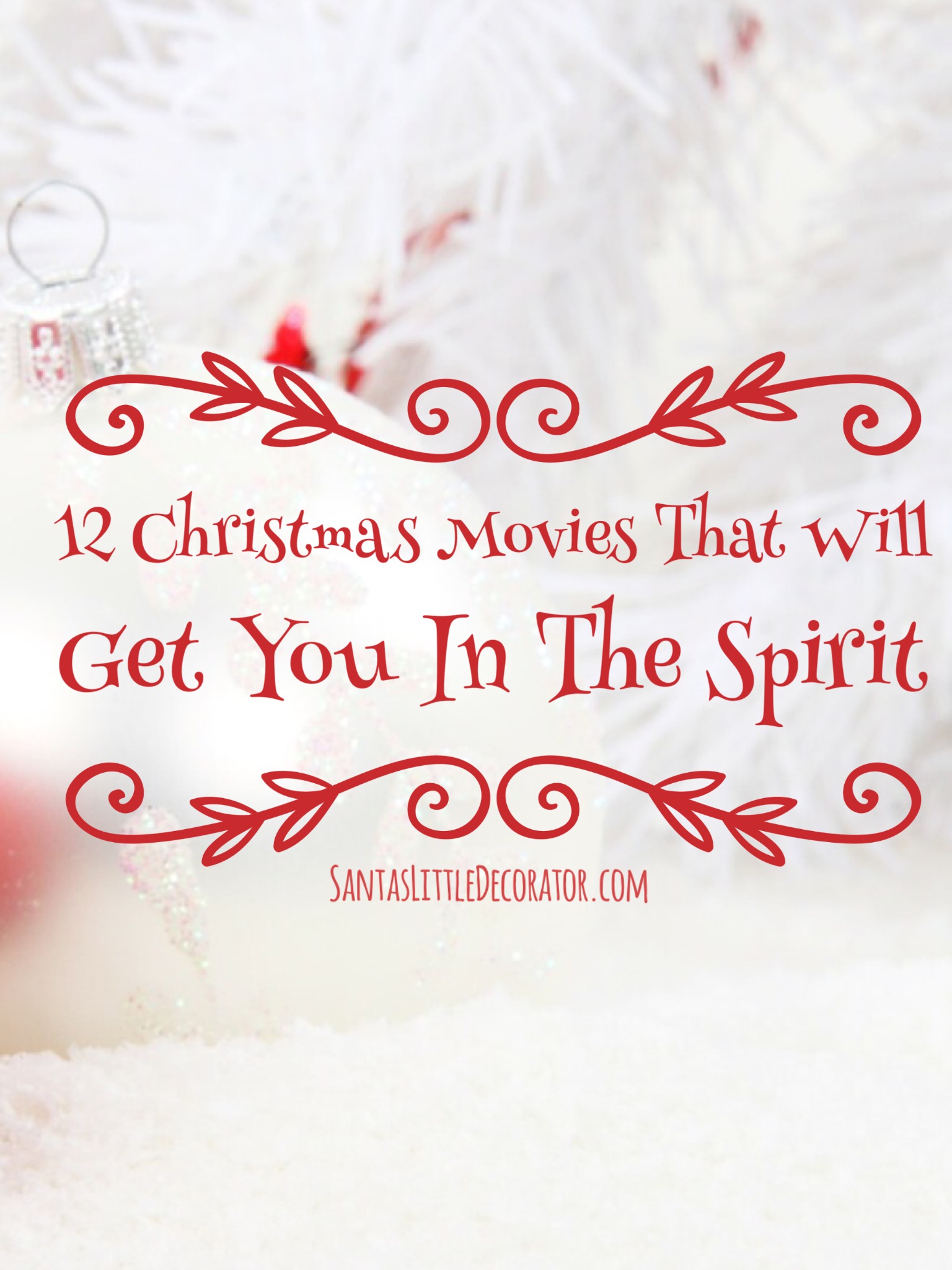 Who doesn't love holiday movies? When I was growing up, my family had a tradition of watching a small selection of films over the course of the holidays. Then, when I was a single girl on my own, I had a couple more that I added to that list. When my husband and I were first married, we started some of our own Christmas traditions. These included a couple more movies plus a holiday special or two.
Now that we have our very own children, we're probably going edit that list once again, but there are some that will always be close to our hearts. And funny-bones.
Let the countdown begin!
12. White Christmas
If you don't quite feel like it's Christmas yet, this is your go-to movie, even if it's just to hear Bing Crosby's buttery-smooth voice sooth and serenade your stressed out little head.
It's not the most spectacular movie in the world, but it is an interesting story on what it might have been like to be an entertainer directly after wartime. It's also possibly the most famous Christmas movie on the list,  as its popularity has spanned generations.
11. Die Hard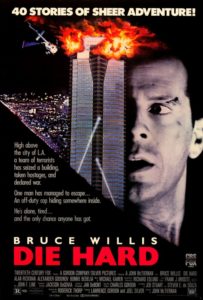 Of all the awesome action movies in which Bruce Willis starred, Die Hard is true 80's action bliss – it just happens to take place on Christmas Eve, which is more than enough of an excuse to include it on my list.
Even though I was just a kid when this gem came out, it introduced me to the ever-talented Alan Rickman and created my perception of how an evil antagonist should behave.
10. It's a Wonderful Life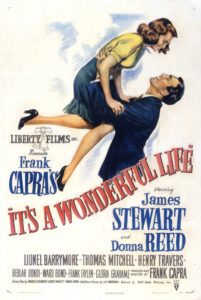 Very few movies, in my mind, explore so many aspects of the life of an average person with its trials and tribulations. You might even call it the original study of 'First World Problems' except this set of problems – from potential bankruptcy to mid-life crisis – can indeed be devastating.  Even fewer movies can provide such a connection to the human condition and then finish off with a happy ending. If you've never seen it, watch it. Worth it.
9. National Lampoon's Christmas Vacation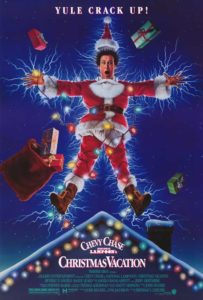 This one is more for my husband than me, but I don't mind watching it at all. It makes me giggle, but it's such a terrible movie! Christmas Vacation is one of those movies that my mother was mortified to learn was considered an actual Christmas movie, and yet, it resonates so much with my family when I was growing up. From my father's obsession with lights to the strange visiting family, I think every family can relate to a little bit of it – and laugh at the rest.
8. Sound of Music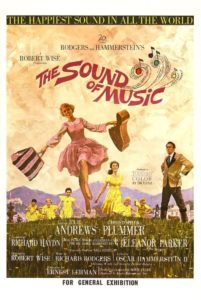 I was a tiny girl the first time I saw this movie, and I have seen it practically every year since then. Though not an actual Christmas-themed movie, it has come to serve as one. Maybe because it's one of the most well-known musicals, or perhaps because the story tells how a family found the need to flee their homeland. Either way, Julie Andrews became my first girl-crush and role model.
7. Bad Santa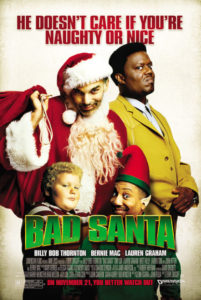 This one needs to wait until after the children go to bed. If possible, watch it as far away from them as possible. You don't want to wake them up by laughing hysterically. That is if you like crude humor. If you don't appreciate it, avoid it. I'll add that I hope with all of my heart that Bad Santa 2, which is in theaters this Christmas, can live up to the first one, but don't expect it to at all.
6. A Christmas Carol (1951)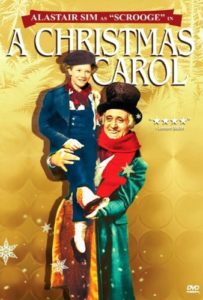 Of all the versions of A Christmas Carol, this is by far my favorite. It has a certain je ne sais quoi about it that no other version has been able to capture. Also: the 1938 version isn't too bad, and the animated Jim Carey one is acceptable. I've never seen the Patrick Stewart version or the Muppet version, but that might be on my to-do list this year. I can say this: none can be replacements for the Alistair Sim amazingness.
5. A Christmas Story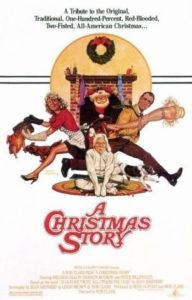 Never has a movie so accurately described the childhood want – nay, need – for that toy on the very top of their Christmas list. And how it always seems to happen that there is still a reason why you can't have it. Fortunately, none of the justifications against my gift choices were, "You'll poke your eye out."
A Christmas Story is the ultimate kid's Christmas movie. Completely worth sharing with your kids.
4. Holiday Inn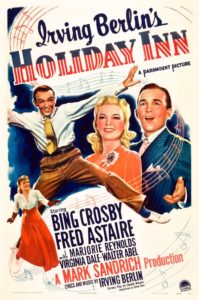 The original 'White Christmas,' but with a slightly different storyline. Also, not quite as popular, but far more worthy of your time. I'm not sure why I love movies, but they all seem to be designed to pluck my heartstrings.  Take two entertainers during the 40's and 50's. Add one Christmas season where it doesn't yet quite feel like Christmas, but wait for it, it'll suddenly snow soon. Bake in the movie oven for an hour and suddenly and love will be in the air, Christmas-style.
3. Arthur Christmas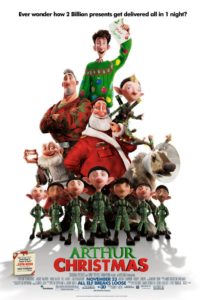 Arthur Christmas is the only animated movie on this list. That's because the only other animated Christmas movies worth mentioning are Jim Carey's version of A Christmas Carol, which is sort-of-but-not-really on this list, and Polar Express, which I can't even stand to watch because Tom Hanks' character looks like he's going to start eating people after the train derails.
On the other hand, Arthur Christmas is a charming movie that the entire family can watch. It's modern-day look at what it might take to keep Santa's operation running on time, but Arthur takes on an adventure awaits when the operation's logistics miss a single package. The whole family will enjoy this film.
2. Love Actually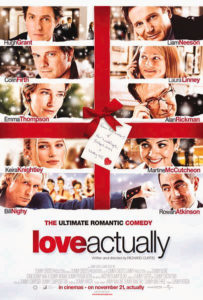 A huge ensemble cast headline this excellent movie that examines relationships at Christmas time. From new-found love to old relationships completing their course, Love Actually will warm your heart, regardless of what kind of romantic situation you may currently enjoy. Plenty of that dry British wit and charm as well. Enjoy over a glass (or bottle) wine.
1. Elf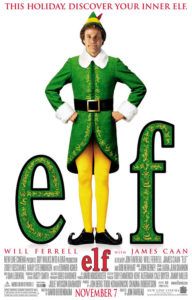 Elf is one of my all-time favorites regardless of what time of year it is. I've seen it many times, and I still laugh. Buddy is, in my opinion, Will Ferrell's best character. The premise is simple. What would happen if an incredibly innocent and naive man, who had been raised by elves at the North Pole, were suddenly returned to his birth home in New York City? Hilarity would happen. For 97 minutes. But not without mixing in a little Holiday Spirit, and seeing James Caan crack a smile.