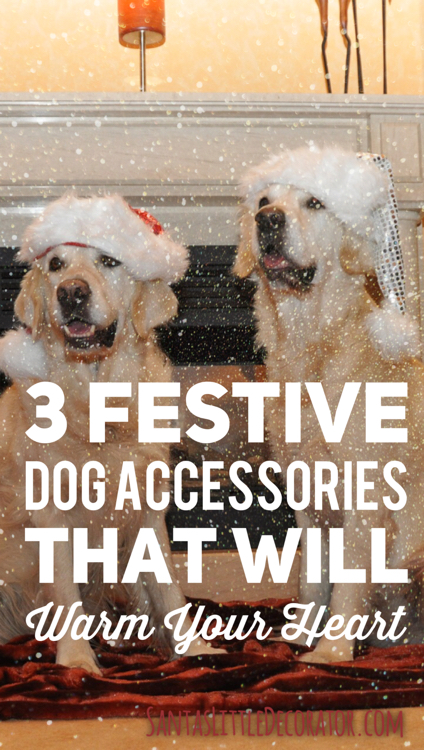 In our house, Christmas decorating also includes the dog. Poor Barkley. He will do nearly anything to please me, including wearing silly Christmas dog hats even though he looks humiliated. The love of a dog has no match!
I was looking for something completely different, of course, when I first ran across these three holiday-themed dog accessories. But as many dog-lovers would, I soon found myself sifting through the web looking for some festive items to dress up my German Shepard Cross (Big Excitable Mutt).
I adore these three pieces. I chose them because I think that they're charming. And while I am envisioning them all on my dog, I do not doubt that they would turn any pup into a handsome and very festive snuggle-buddy.
I also don't really like spending a lot of money on this sort of thing, either, so I tried to look for items that cost less than $10, which all three were at the time of this post.

Santa Claus Riding Christmas Costume
Christmas Reindeer Antlers
Christmas Reindeer & Santa Bandanas
I can't speak to their durability, but these things are typically novelty items. They'll often last as long as the dog doesn't have a chance to destroy them. The rule of thumb in my house is that Barkley must always be supervised when wearing anything. I think that's a good rule of thumb for any pet and pet owner.
While I love the Santa Claus Kerchief, if I were to buy only one, I'd have to pick the Santa on a Saddle costume because it makes me giggle!
This year, I might not have to choose just one. It looks like I might pick up all three since their prices are low!