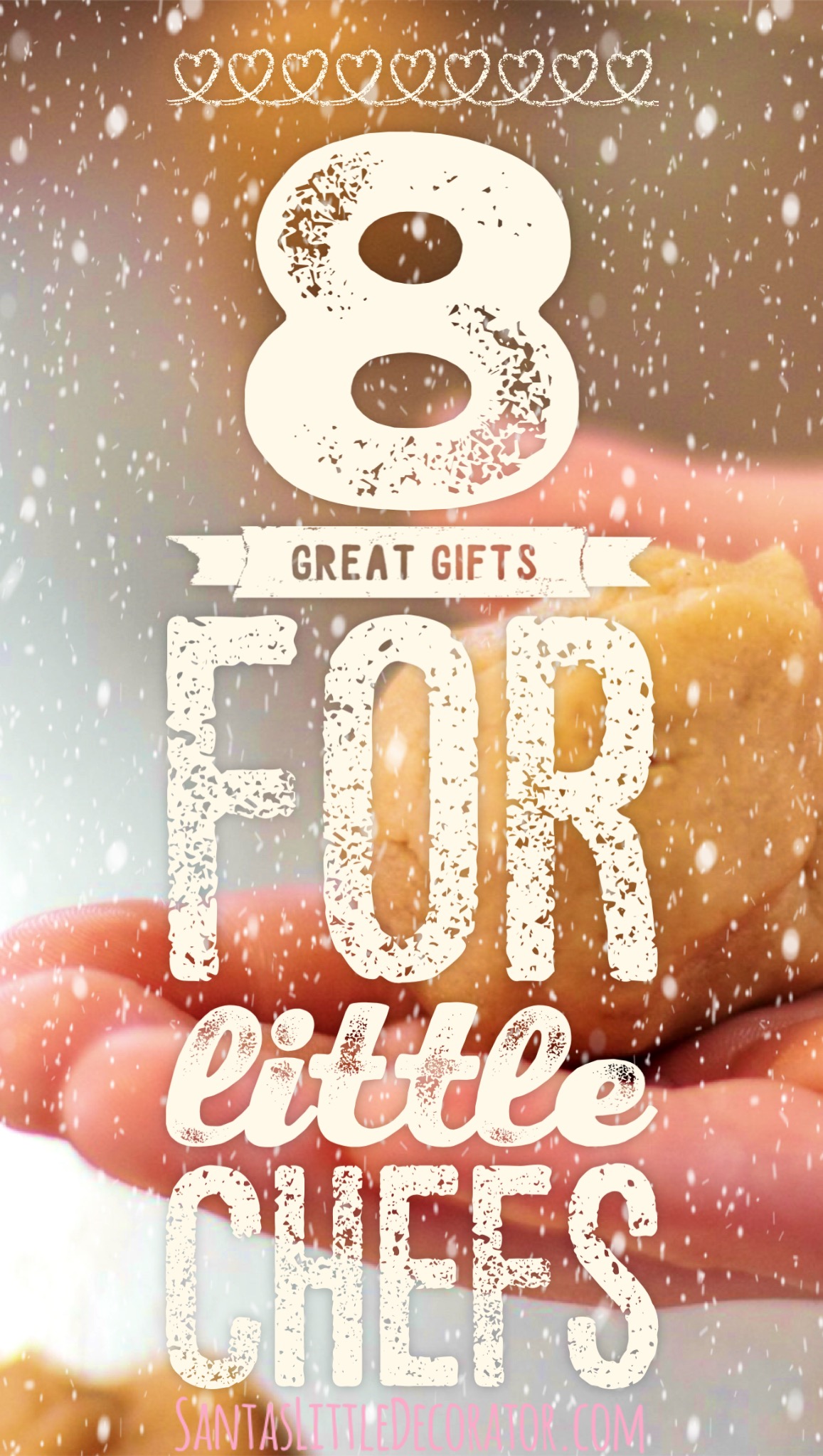 What better way to set a child up for life than teaching them how to cook? I couldn't be easier to teach these skills when you bring a little fun to the task with cooking gifts for kids.
There are so many benefits to cooking at home, from eating more healthfully to saving money over going out to eat all the time or ordering in.
A child that shows interest in cooking and cuisine at a young age is much more to cook when they've grown up. But even before then, they're much more likely to try different foods, which can be a gift in and of itself to parents!
Check out this selection of child-appropriate cooking gifts. Anyone would be delighted to find any of these presents underneath the Christmas Tree this year!
---
This is an excellent book for any child that has an interest in science and food. It's the perfect intro to food science. After all, what kid doesn't want to perform experiments that involve ice cream? Other investigations include mayonnaise, meringue, pretzels, and even cottage cheese recipes. Don't worry, Mom. There are healthy recipes in there, too.
---
Though it doesn't look like the Easy Bake of my childhood, one thing remains the same: there isn't a kid out there who doesn't want to make ooey-gooey cakes and treats mixed from a pack in their very own oven.
Also unlike my childhood, many more refill packs are available, including truffles and pretzels.
---
No kid ever said, "I would like to make my very own frozen pops made from real ingredients and then wait for 300 hours for them to freeze."
Now they don't have to wait! The Zoku Quick Pop Maker comes in a variety of colors and sizes and will freeze delicious pops in as little as 7 minutes. Just store the stand in the freezer, so it's ready to make delicious pops whenever you want!
---
This awesome experiment kit shows kids how yeast, flour, sugar and salt all work together to make bread! Through this hands-on experiment, kids will learn the science of breadmaking, right from scratch.
This kit includes supplies and ingredients for one round of experiments. The included booklet also includes experiments for further study. Recommended for ages 8 and up.
---
This book is filled with healthy recipes that kids will adore. Each recipe has an attractive step by step photos, and very clearly written instructions. Beginning kitchen lessons include kitchen vocabulary, food safety, recipe prep, list-making, and food storage. There are also a few extras like stickers, recipe cards, and a quiz card game.
---
The best way to spark a young child's interest in cooking and baking is to give them their very own suite of kitchen tools.
This handy set comes practically complete with measuring spoons and cups, various culinary utensils, a bowl, a star-shaped baking pan, and muffin tin liners. It also comes with a blue apron and five laminated recipe sheets.
This set is specially designed for children ages 4 and up.
---
Here's a fabulous cooking gift for kids! It's a set that can teach them that authentic Pizza isn't just available at a restaurant. It comes with an adorable kid-sized rolling pin and pizza cutter! The recipes include two dough recipes, two sauce recipes, and a dessert pizza recipe.
---
MasterChef Junior Fans will adore this breakfast-making set, and so will their parents. Do you dream of the day your child is old enough to make you delicious crepes? Do you long for a time when your child doesn't reach for the cereal for breakfast? This set is for your child!
The MasterChef Junior Breakfast Cooking Set includes recipes for Banana Chocolate Chip Pancakes, Stuffed French Toast, and Eggs Benedict. Kitchen tools include a mixing bowl, silicone whisk and turner, a juicer and an egg cup.